NEW EP OUT NOW!!

LETS SPREAD THE WORDS OF PEACE AND LOVE…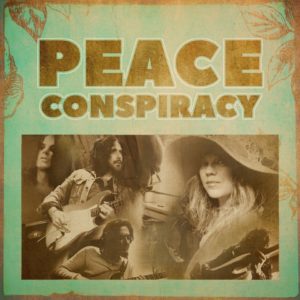 THIS YEAR HAS STARTED OFF IN A SPECTACULAR WAY WITH THE RELEASE OF MY NEW BAND PEACE CONSPIRACY
THE NEW EP IS OUT FEATURING THE ORIGINAL  TRACK  " PEACE LOVE AND UNDERSTANDING" WRITTEN BY TOM DELUCA AND MYSELF,  SHARING HOPE AND LIGHT WITH A CLEAR MESSAGE TO  A CHAOTIC WORLD, AND NEW VERSIONS OF  CLASSIC SONGS LIKE "CALIFORNIA DREAMING"  A SMOKY VERSION OF LED ZEPPELINS " WHOLE LOTTA LOVE" AND A WOODSTOCK VIBE ON THE LENNON/MACCARTNEY SONG " WITH A LITTLE HELP FROM MY FRIENDS"
This eclectic group of musicians are  Conny Bloom from the rock band "Electric Boys" on guitar/vocals, Ronnie Åstrom from"The Cloudberries" on guitar/vocals, Mats Rydström from "Abramis Brama"on bass, Henrik Widen on Hammond and the fab "Great King Rat" drummer Thomas Broman.
Bookings: www.headstomp.com
MAY PEACE RULE OUR HEADS AND HEARTS    LOVE AS ALWAYS    /MEJA
The Freedom Remixes
April 17 is the day when Albert Woodfox has been held in solitary confinement for 43 years. It's the longest time in American history. Many of us around the world, thru Amnesty International and Free the Angola 3, feel the urge to call for his justice. Along with my music friends Eric Moquet of Deep Forest, Gota Yashiki (former Simply Red), Shinchi Osawa, NORD, DF Tram, Steve Miller of Afterlife and Diamond Duggal, a Remix EP is released in Alberts honor… and to continue spread the taste of his freedom to come.
Now….let the music do the talking….love Meja
PARTICIPATING DJ-PRODUCERS ON THE FREEDOM REMIXES
Sign up to Mejas' Newsletter

Photos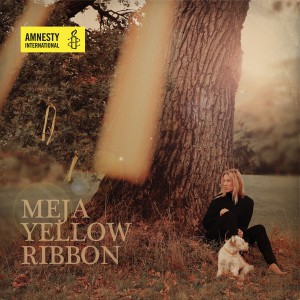 Media Contact
Media:Helene Wigren PR Beyond
Helene.wigren@prbeyond.se
Phone: 070- 7527605
www.prbeyond.se
Touragent: Kristian Larsson. Headstomp Productions
Phone: +46-(0)737-76 87 79
kristian@headstomp.com
Projekt Coordination/Webmaster : Therese Nilsson
web@meja.net
Webbplats hanterad av: Webbstrategerna