Hey Lovely People!
2014 has been a most wonderful year. So much positive and good stuff has happened. Finally, after long time spent with much effort and love, my new music and the album is ready for release.  The name I have given the creation, Stroboscope Sky, is related to the sometimes hectic surroundings we find ourselves in. Like a stroboscope, millions of new impressions enter our eyes and ears every day. We take in so much information that sometimes, for myself at least, it just gets a little too much. Another name could be 'Information overload'. I can only speak for myself, but I find it so hard at times to stay focused and connected to what is my true self and not get lost in all that is flashing by. These days tempo is getting faster, confusion and anger control parts of our world creating war and
destruction, and justice and peace seem to be just words. Now is more important than ever to listen to our hearts. There is so much beauty out there in the big wild world. If we stay cool, calm and collected with love we can take all that wonderfulness in.
I am an addict to nature. That is where I go to recharge; sitting by the ocean, breathing in, breathing out, staying strong, beautiful and centred as I look out over the Stroboscope Sky.
Peace n Love to 'Yáll',
Meja

Photos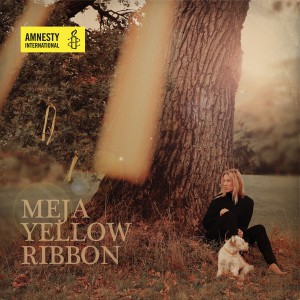 Media Contact
Tv & press & online:Helene Wigren PR Beyond
Helene.wigren@prbeyond.se
Phone: 070- 7527605
www.prbeyond.se
Radio Promotion: Anna Moore – Moore To Be
Email : anna@mooretobe.com
www.mooretobe.com
Tour Agent Unitedstage: Dennis Karlsson
Email: dennis@unitedstage.se
Projekt Coordination/Webmaster : Therese Nilsson
web@meja.net